Science is always reflecting about its own future: Which experiments should I perform tomorrow? What are the trends in the field that make my research proposal promising? Which strategic themes can help to increase our university's international visibility? What are the topics that need to be on the national research agenda? Which promises does science hold, and how can we counteract the potentially dystopic consequences of apparently attractive research projects? How accurate are the predictions that we can make on the basis of a law of nature? What kind of project might the grant agencies want to see? Why is the future of science so attractive for all sorts of popular genres? Even though we have learned that no reliable predictions concerning the future course of science are possible, we constantly ponder the future of our work – in our research practices, in academic politics, in popularizing science.
This year's Huygens-Descartes Lecture by Daniel Margocsy (Cambridge University) traces the reception history of Andreas Vesalius' De humani corporis fabrica, the first illustrated atlas of anatomy. It relies on the recently completed census of the Fabrica, which has documented the surviving copies of the 1543 and 1555 editions of the work. Lees meer…
Op woensdag 4 oktober organiseert de Chemie Historische Groep (CHG) een symposium "Historie van Zeep en Wasmiddelen". Dit symposium zal worden gehouden in de Boothzaal (m.03) van de Universiteit Utrecht, Universiteitsbibliotheek Uithof, Heidelberglaan 3, 3584 CS Utrecht. Lees meer…
The Master's programme in the History and Philosophy of Science (HPS) offers a unique opportunity to study the foundations, practices, and culture of the sciences and humanities from a historical and philosophical perspective. HPS has twice been judged ´best in category´ by the national Master guide (Keuzegids Masters): in the category 'Science and Policy' (Bèta en Beleid, 2012) and in the category 'Philosophy' (Wijsbegeerte, 2013).
After a more than decade-long existence, the programme offers a big HPS reunion on October 7 of this year. Lees meer…
In 2017, the Botanical Gardens in Bogor, Indonesia, celebrate their 200th anniversary. This interdisciplinary symposium examines plant science at the garden in Bogor by asking how changing local and global alliances shaped the study of plants in Indonesia from the early 1800s under Dutch rule to the age of decolonization. What emerges is a picture of the Garden that constantly had to renew itself. Plant science at the Garden was the product of coordination and competition between different disciplines, institutes, communities and networks in Asia and beyond.
Read more on the web site of the Hortus Botanicus Leiden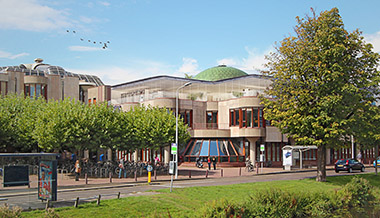 Op 13 oktober 2017 organiseert de SAE haar jaarlijkse symposium en Dijksterhuislezing, in samenwerking met de Universiteit Leiden. De Dijksterhuislezing zal dit jaar worden uitgesproken door Scaligerhoogleraar Prof. dr.  Erik Kwakkel. Lees meer…
As Western populations grow increasingly older, 'healthy ageing' is presented as one of today's greatest medical and societal challenges. However, contrary to what many policy makers want us to believe, the aspiration to live long, healthy and happy lives is not a problem specific to our times. On the contrary successful ageing has a long history.  Lees meer…
How are beliefs about climate intersected with ideas about historical change in Europe and North America at the end of the eighteenth century? Professor Jan Golinsky's (University of New Hampshire) lecture focuses on a period that has recently been identified as the dawn of the Anthropocene, when human activity began to cause changes in the global environment. Lees meer…
On 23 & 24 June 2017, the Society for the History of Science in the Low Countries, Gewina, is holding its seventh bi-annual meeting in the usual venue of the Woudschoten Conference Center, near Zeist. This two-day conference is intended to bring together those who share an interest in the history of science in the Netherlands, as well as discussing the current and future developments in the field. The 2017 meeting shall be devoted to Materiality, Museums and Media: History of Science, Presentation, and Outreach. Lees meer…
Op 1 juni 2017 vindt in de aula van de KB een symposium plaats over Johannes Hudde (1628-1704). Aanleiding is de recente verwerving door de KB van een uitermate belangrijk, verloren gewaand boekje van Hudde over de optica, Specilla circularia, Johannes Hudde over telescopen (1656). Lees meer…