Dit jaar organiseert de SAE haar symposium en Dijksterhuislezing in samenwerking met Wageningen University. De vijftiende Dijksterhuislezing zal op vrijdag 12 oktober worden uitgesproken door prof. Adriaan Geuze, landschapsarchitect en buitengewoon hoogleraar aan Wageningen University.
Lees verder op de pagina van de Stichting Academisch Erfgoed
Vanaf de jaren zestig van de twintigste eeuw verrezen aan de rand van Nederlandse universiteitssteden moderne laboratoria, ziekenhuizen en andere universiteitsgebouwen, waardoor soms compleet nieuwe stadsdelen ontstonden. Grote nieuwbouwprojecten werden gerealiseerd, zoals de Uithof in Utrecht, Paddepoel (tegenwoordig het Zernike complex) in Groningen, de Delftse campus, en het universiteitscomplex van de Vrije Universiteit in Amsterdam-Buitenveldert. Universiteiten maakten verschillende keuzes, maar tegelijkertijd zijn er tendensen die overal zichtbaar zijn.
Lees verder op Geheugen van de VU
On 26 October of this year, The VU University Amsterdam is organizing a symposium to commemorate the retirement of Karel Davids as professor of Economic and Social History in the Faculty of Arts and the Faculty of Economics. He has held this position since 1994. Previously, he was Assistant Professor in Social and Political History at the Erasmus Universiteit Rotterdam and Research Fellow of the Royal Netherlands Academy of Arts and Sciences at the University of Leiden.  Lees meer…
Almost forgotten today, the English polymath Robert Leslie Ellis (1817-1859) was lauded by his contemporaries as a 'prodigy of universal genius' and an 'ideal of a University man'. This meeting explores for the first time the whole of Ellis's life and work, drawing on his published oeuvre and unpublished manuscripts, notebooks and correspondence. Lees meer…
On September 27 and 28, 2018, an international conference is to commemorate the events of 1618, a crucial year in what is now known as the Scientific Revolution. In September of that year the Dutch artisan, theologian, schoolmaster and natural philosopher Isaac Beeckman (1588-1637) was promoted to doctor of medicine in the French city of Caen. Lees meer…
Op vrijdag 14 septemberorganiseert de Chemie Historische Groep (CHG) een mini-symposium over chemie en alchemie in Amsterdam in de 17deen 18deeeuw, van 13.00-17.30 uur, in het prachtige nieuwe onderkomen van de fameuze Ritman-bibliotheek. Lees meer…
Er is veel geschreven over de geschiedenis van universiteiten en de ontwikkeling van het instituut 'universiteit' door de eeuwen heen. Menig universiteit heeft bovendien publicaties gewijd aan de geschiedenis van de eigen huisvesting. Maar voor zover bekend is er recent in Nederland nog weinig overkoepelende aandacht voor universiteitsgebouwen als fysieke objecten van academisch erfgoed. Lees meer…
Founded in 1924, the History of Science Society annual meetings have become the main annual conference in the history of science. So far, the meetings have always taken place in the USA or Canada, but in 2019 it will come to Europe for the first time. Please save the date: 23–27 July 2019 in Utrecht. Please note that the conference will be in the summer, rather than in November as usual. Lees meer…
This workshop explores the changing governance of medicine and the biomedical sciences in the second half of the twentieth century. In this period, the professional role of physicians and scientists in developed nations changed radically. Whereas up until the 1950s they had enjoyed a high degree of autonomy in deciding what type of interventions were permitted in their research and practice, they were increasingly called upon in the years thereafter to justify their conduct in formally arranged settings.
This change in governance was not limited to medicine and the biomedical sciences. In a wide variety of professional domains, the latter half of the twentieth century saw the rise of what anthropologists have termed 'a culture of accountability': the realization of oversight regimes designed to subject the performance of professionals to regular inspection and to oblige them to account for their activities in organized settings. Yet, in the governance of medicine and the biomedical sciences, this change has often been considered drastic and disruptive—an aberration from the old status quo that was believed to be historically without precedent and that experienced tensions with ideals of professional autonomy and scientific freedom in 'open societies'.
With a group of historians, science scholars and health care managers, this workshop takes stock of research into postwar governance of medicine and the biomedical sciences and intends to bring together a community of people who are keen on reflecting on the goals and limits of medicine and science and their position in late modern societies.
Programme
Thursday, June 21
9.30-10.00: Coffee & arrivals
Chair: Frank Huisman
10.00-10.45: Introductory lecture (Noortje Jacobs): 'Ethics by committee. Attempts at governing medical science in late modern democracies'
10.45-12.45: Reflections from the trenches
Margriet Schneider (Chair of the Board, UMC Utrecht): title tba
Wendy Reijmerink (ZonMW): 'Improving societal impact of health research: How to govern from a funders perspective'
Annelien Bredenoord (UMC Utrecht): title tba
12.45-14.00: lunch
14.00-16.00: Internal control
Laura Stark (Nashville, USA): 'Scientists as regulators: Consensus and the problem of authority in late modern ethics review'
Sara de Rijcke (CWTS Leiden): title tba
Ivan Flis (UU): 'Open Science as a reform movement'
16.00-16.30: Taking stock
17.00: Drinks
19:00 Conference dinner
Friday, June 22
(Kanunnikenzaal). Chair: Nancy Tomes
9.30-11.30: External control
Nancy Tomes (Stony Brook, USA): 'The patient as "watch bird": Patients' roles in the quest for "quality improvement" in the late 20th c. U.S.'
James Kennedy (UC Utrecht): title tba
Duncan Wilson (Manchester, UK): '"A single European market in ethical ideas": Towards a history of bioethics in the EEC and the EU'
11.30-12.10: Political dealings
Roland Bal (EUR): 'Layering the health care system: From professional dominance to organized professionalism'
12.10-13.30: Lunch
13.30-15.00: Political dealings (ctd)
Timo Bolt (EUR): 'A doctor's order: the Dutch case of evidence-based medicine'
Paul Atkinson (Liverpool, UK): 'New regimes of accountability in health services research: England since the 1990s'
15.00-15.30: Refreshments
15.30-16.00: Final discussion (Frank & Nancy)
Venue
Belle van Zuylenzaal, Academiegebouw, Domplein 29, 3512 JE  Utrecht
Admission and registration
The workshop is open to all those who are interested. Due to limited seating capacity, we kindly ask you to sign up to the workshop by sending an email to n.jacobs@erasmusmc.nl. Lunch will be provided.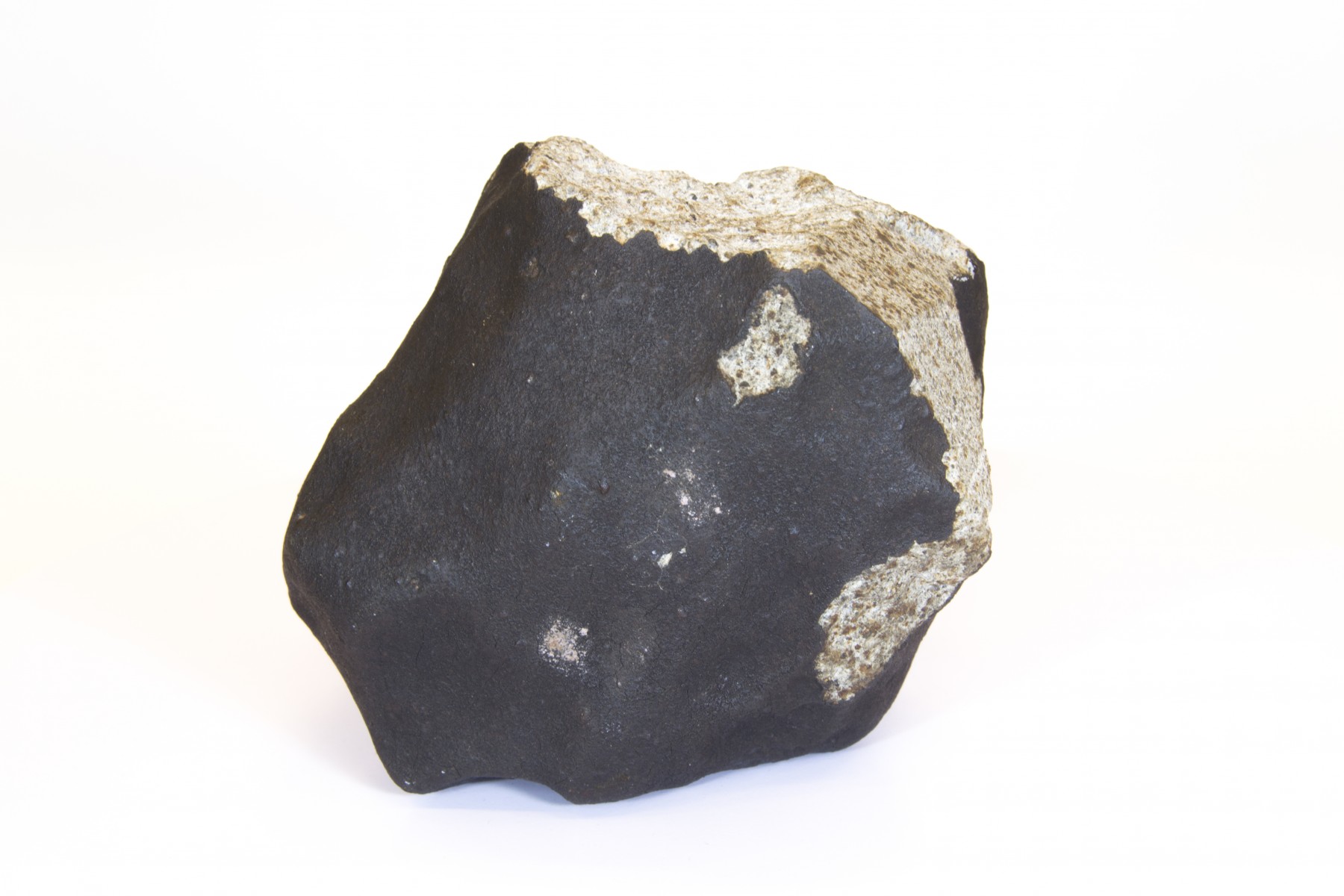 In Nederland zijn tot nu toe 6 meteorieten ingeslagen. Eén daarvan – de grootste – kwam in 1843 in Utrecht neer. Op 2 juni a.s. is dat 175 jaar geleden en dat viert Museum en Sterrenwacht Sonnenborgh i.s.m. de Werkgroep Meteoren. Met een feestelijke inslaglustrum-avond op 2 juni en een Zondag met meteorieten op 3 juni. Lees meer…